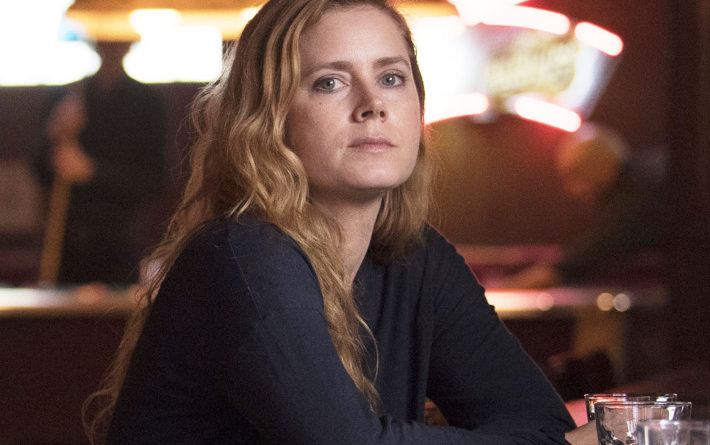 There are spoilers for the show. I promise I will not spoil the book ending.
While watching Westworld, I was thinking about what I'd like to write about next, and voila, the trailer for Sharp Objects the miniseries appeared. I read Sharp Objects by Gillian Flynn after loving Gone Girl, and I was greatly disappointed in it. That being said, I could see how as a miniseries it would be interesting. There are some interesting story points in it, and letting artistic directors and writers take a stab at it could be better than Gillian's awkward new writer style. Plus they have an incredible cast with Amy Adams, Patricia Clarkson, and Chris Messina. I am going to be very careful about what I say regarding the end which I know is coming thanks to reading the book. I did that during Big Little Lies too! So I will be writing about the show, not the book, and taking that at face value. There is one ongoing theme I appreciate in Flynn's writing, and that is how extremely flawed and even villainous her female characters are. Listen, I don't want to demonize women portrayals in media, I'm tired of the Femme Fatale trope, but that's not the case in her storytelling from my POV. Her protagonists are sometimes antagonists in their own story, and they are dark and nuanced and while I wouldn't want to delve into their psyches too deeply, they're not so bad for a quick glimpse into emotional disaster. I know after Gone Girl a lot of people speculated that her sociopathic lead was anti-feminist by existing, and I doubt those people will be any happier with the women in this story. Buuuuut here we go. Trigger warning in the show for self-harm, alcoholism, child murder, and general horribleness.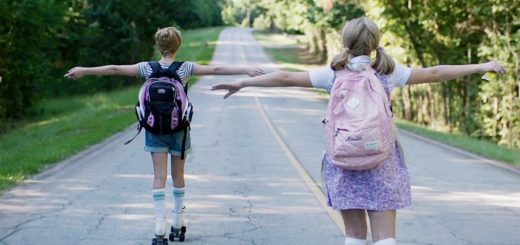 Camille Preaker, played by Amy Adams, is a troubled journalist who is sent by her boss back to her hometown Wind Gap in Missouri. There has been one murder of a young girl and a second one is missing. Camille clearly has some issues, and she's an alcoholic and has self-harm and psychiatric care backgrounds. It seems like her boss is pushing her, perhaps he thinks facing her past will give her catharsis, but it's more likely to trigger her at this point. The show starts with a flashback of Camille as a young girl with her little sister Marian, as they sneak around and appear to come right up to a sleeping adult Camille and prick her finger. Going back home only reminds her of this loss, so that's never a good thing. Camille meets the new players in town, including Detective Richard Willis (Chris Messina) who came to town suspecting they might be dealing with a serial killer. His suspicions are proven right when the second missing girl is found dead. Camille sees the body herself. While she's attempting to be an investigative journalist and ask the townspeople questions and get involved, she's also clearly battling her own issues about coming home and flashbacks to the loss of her sister.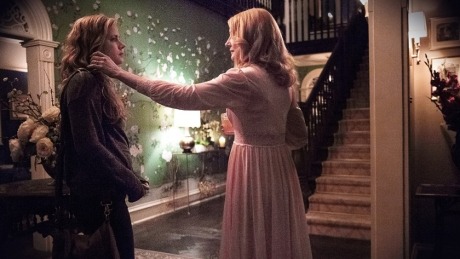 We get the first few glimpses into her very complex relationship with her mother Adora, played perfectly by Patricia Clarkson. While she appears to be flighty and arrogant but normal-ish, you can tell there's a lot going on under the surface with them. Camille stays with her mother and her husband, but she starts getting reminded of the trauma and sneaks out to the bar. She sees young John Keene (Taylor John Smith) whose sister is a victim, and awkwardly flirts a little with Richard. Adora says she was close to the young women and warns her daughter not to act badly, as it reflects on her own reputation. They are rich, but as Camille put it "trash from old money." Camille gets to meet her half-sister Amma (Eliza Scanlen); she sees her at first in her 'civilian' clothing where she doesn't recognize her, and then at the house dressed up like a perfect daughter. Like her mother's doll, she drawls, which again gives us a little insight into the twisty household they're in. Now that there are two murders in town, Camille will certainly have to get to the bottom of it while dealing with her own past PTSD. The last shot is of Camille in a bathtub, showing the self-cuts scars all over her body that focuses on the word Vanish, the title of this episode.
I think they're approaching this show very well so far. I know it's only been one episode, but this proved to me I was right in speculating a show could lengthen this story in interesting ways. While there will be a lot of memory/time jumps, it is very clear that it's from Camille's trauma and we'll be getting more of her background through these images. We see a flashback to her sister's funeral and a weird sequence where she walks into a creepy shed that has porno and raw meet. There's a dark heavy cloak on all of the town, especially in Camille's own household, but also it seems in general. This little town might be sleepy most of the time, but there is something nefarious about it too. Or maybe she just sees shadows everywhere. This will be a murder mystery mixed with a psychological thriller. Camille herself is not likable, which people should come to expect from Flynn's characters. Amy Adams is playing that damaged role well, with a lot of gravitas hanging on a single look or a quiet scene. In the book everyone's younger, I believe Camille was in her 20s, so aging everyone up is interesting, but I think it still works. Plus, whatever gets Adams in the starring role, right? So far it's well done, but I do warn people that it's going to get darker. If you're already disturbed, prepare yourself.